portfolio
ABN AMRO Bank India
The report was adjudged the "Best Report, Financial Markets" in the GRI Readers' Choice Awards. The report won amongst 800 reports entered from 50 countries across 25 sectors. Investors, analysts, rating agencies and other professionals in the financial market industry from across the world voted for the report.
The ABN Amro India Sustainability Report also swept the "Honourable Mentions" in the Country and the Financial Services Sector. Honourable mentions are awarded to the highest scoring reports by country and sector.
The report was also the second finalist in the "Best Report, Employees" category, where a company's own employees score its report.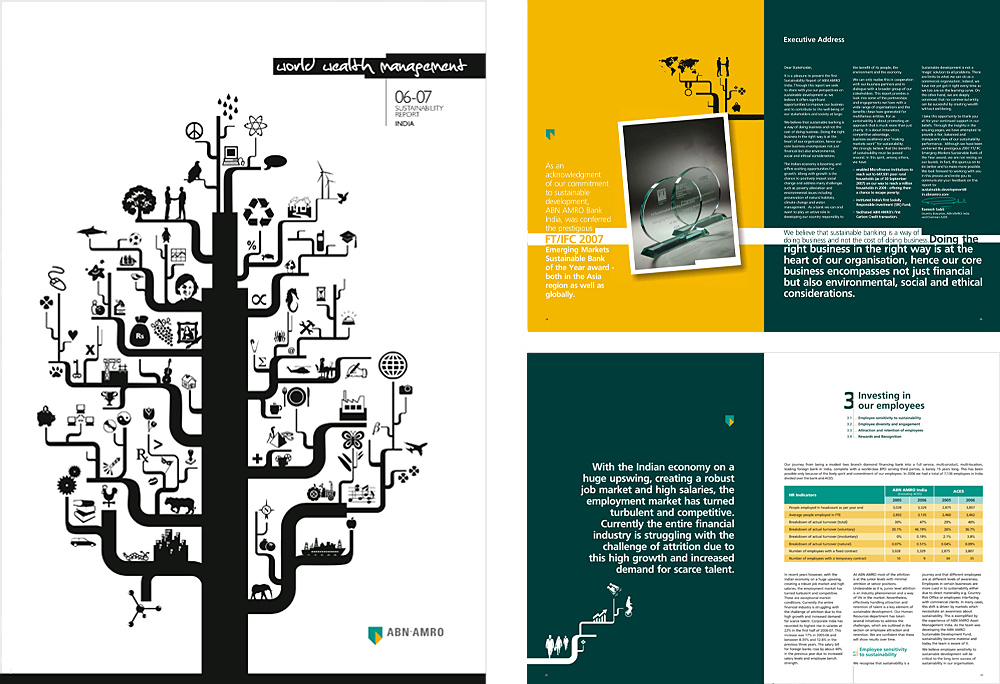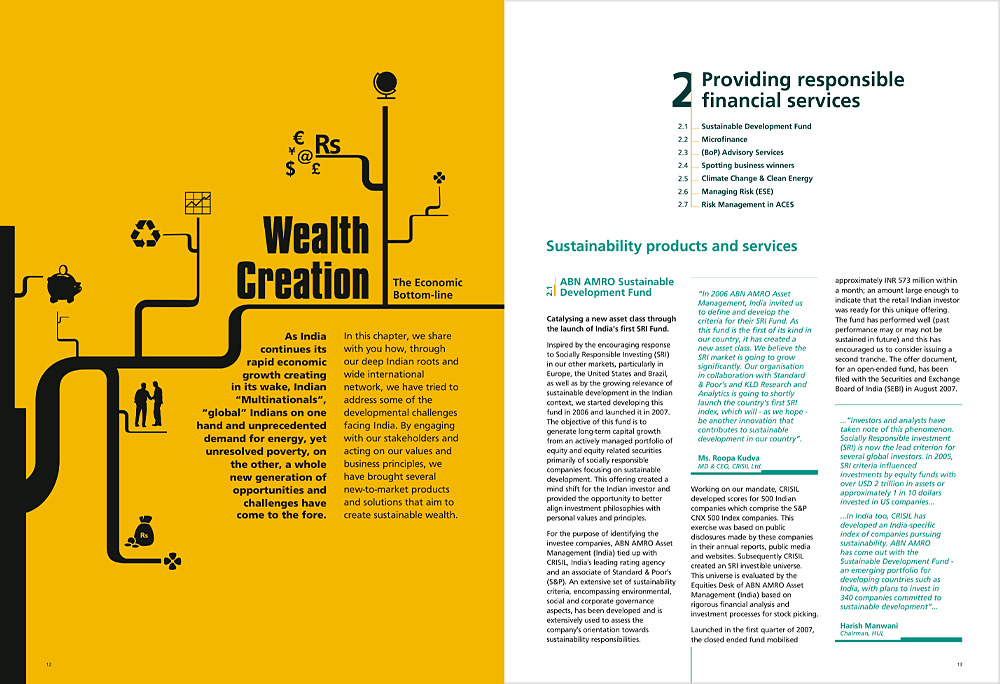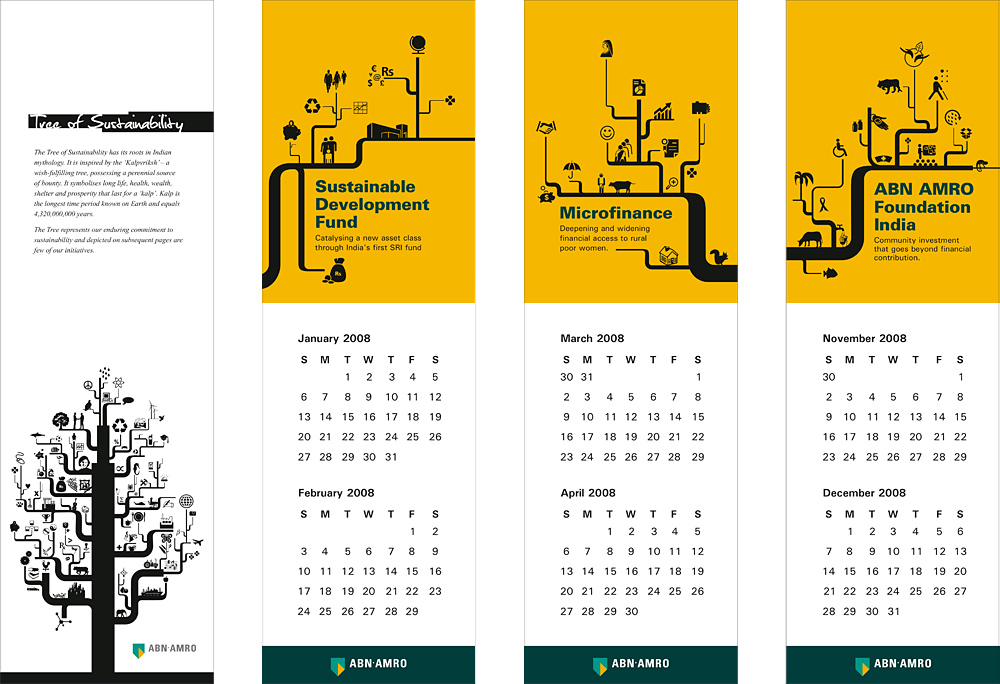 desktop utility - create your own 'Tree of Sustainability''