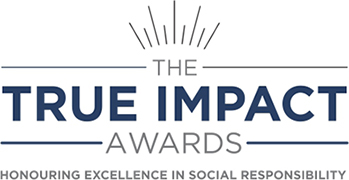 Winners - 2016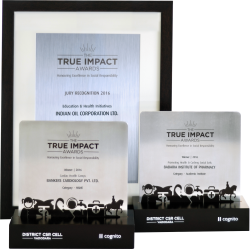 The award ceremony of the first edition of 'The True Impact Awards' was held on
Friday, February 19 at the FGI Business Centre.

The Awards were given away by Padma Shri Arunachalam Muruganantham and
the Chairperson of the District CSR Cell, Smt. Avantika Singh Aulakh (IAS), Collector, Vadodara District.
A total of 53 entries were received for The True Impact Awards across five categories - (i) Large Corporates (ii) MSMEs (iii) PSUs (iv) NGOs and (v) Academic Institutions.The entries were deliberated upon and graded by an eminent multi-disciplinary jury panel comprising Mr. Ravi Puranik (Chief Executive Officer, Hindustan Unilever Foundation), Mrs. Beroz Gazdar (former Sr. Vice President, Sustainability, Mahindra Group), Mr. Sachin Oza (Executive Director, Development Support Centre, Ahmedabad) and Mr. Anil Kumar Massey (Head - Gujarat State, HelpAge India). The Jury was chaired by Dr. Kuldeep Arya, the Vadodara District Development Officer. There were two awards in each category - 'The Winner's Trophy and 'The Jury Recognition Certificate'.
Winners of the True Impact Awards 2016
PSU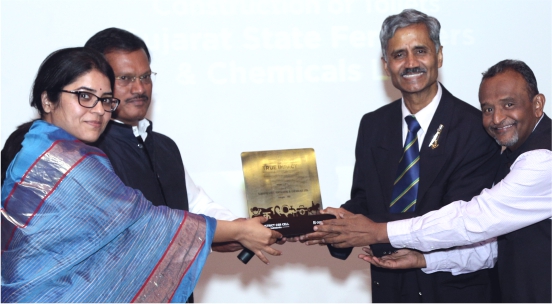 Winner
Construction of Toilets
GUJARAT STATE FERTILIZERS & CHEMICALS LTD.
Jury Recognition
Education & Health Initiatives
INDIAN OIL CORPORATION LTD.
LARGE ORGANISATION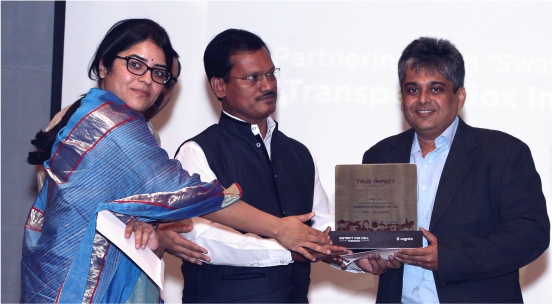 Winner
Partnering with 'Swasth Vatsalya Yojana'
TRANSPEK-SILOX INDUSTRY PVT. LTD.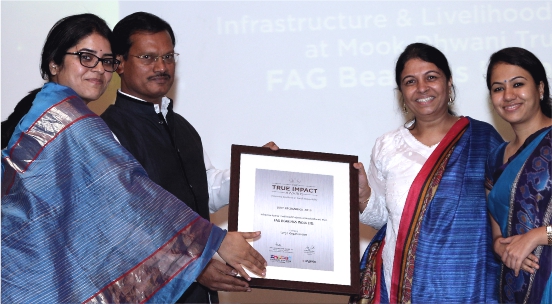 Jury Recognition
Infrastructure & Livelihood Projects at Mook Dhwani Trust
FAG BEARINGS INDIA LTD.
MSME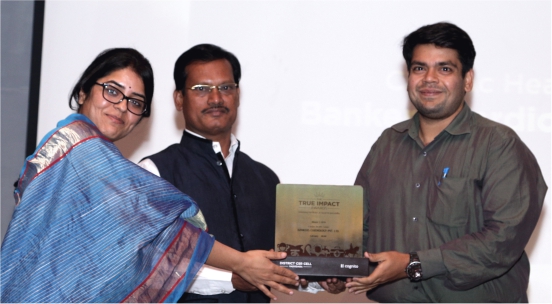 Winner
Cardiac Health Camps
BANKERS CARDIOLOGY PVT. LTD.
NGO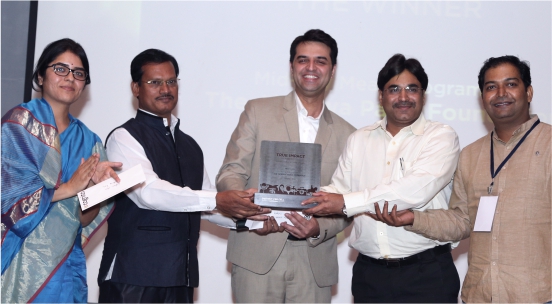 Winner
Mid-day Meals Programme
THE AKSHAYA PATRA FOUNDATION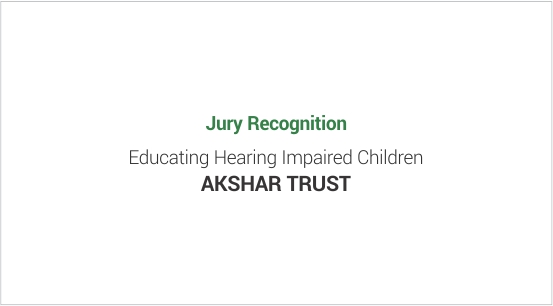 ACADEMIC INSTITUTE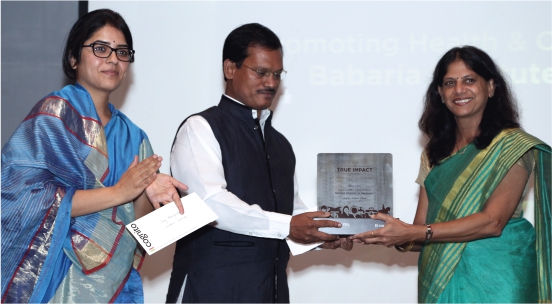 Winner
Promoting Health & Curbing Social Evils
BABARIA INSTITUTE OF PHARMACY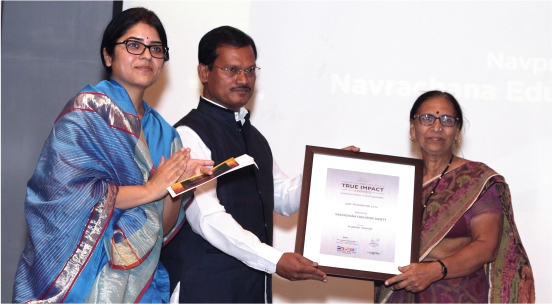 Jury Recognition
Navprerna Initiative
NAVRACHANA EDUCATION SOCIETY
Congratulations to all winners.